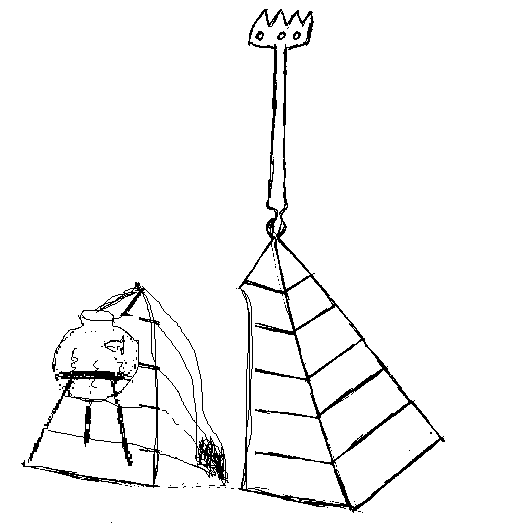 If the restructuring proposed by the Conference had been accepted by the F.A., the structure of football in England would have become similar to a pyramid with an antenna on top. Near the base of the antenna is a bottleneck, and at the top is a crown.
One corner of the pyramid has been replaced by a goldfish bowl on a tripod.
This side would have been detached from the main pyramid to form a mini-pyramid,
but the main pyramid would have been lop-sided, and in danger of collapse.